4K Ultra HD medical video recorder
Achieve digital medical care
Customer
Hospitals and medical manufacturers
Industry: medical
Application
JoinHope Image recently launched a 4K Ultra HD medical video recorder. It supports recording and live streaming in single-stream, multi-stream mode. Use computer technology, video technology and network communication technology. Realize high-definition real-time recording and live broadcast of audio and video images of the surgical procedure. The equipment greatly improves the level of hospital digital medical care, and is convenient for video teaching or expert consultation surgery research, online learning, telemedicine and other different applications.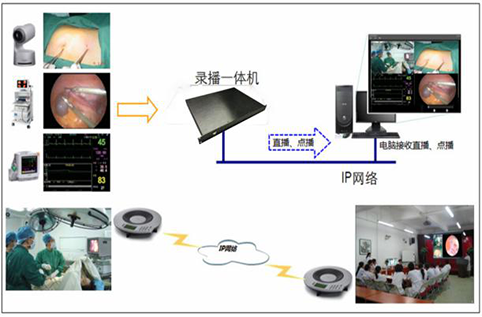 Solutions and advantages
The device adopts embedded solution, supports 1 channel 4K SDI/HDMI video input plus 3 channels of full HD SDI, 1 channel VGA/HDMI input, and can be freely selected to meet the needs of various occasions and different environments. The device is based on IP network. Support single-stream mode, multi-stream mode recording and live broadcast.
Using embedded solution, implemented by algorithm FPGA, hardware acceleration.
H264 hardware compression for 4K Ultra HD images.
FPGA implements image distortion correction and other functions.
Download Document