Recently, our company has found that there are illegal elements to counterfeit or shoddy our company's products, and caused customer losses. Our company has reported the above situation to the law enforcement agencies and the investigation is in progress.Now our company officially declares that our company has not authorized any company or individual to conduct sales of our products on any e-commerce platform. At the same time, for the products purchased on the e-commerce platform, our company will not provide after-sales service and product return service.

Our company reminds our customers to consult and purchase our products through offline formal channels. Product purchase, consultation phone: +86-10-51665596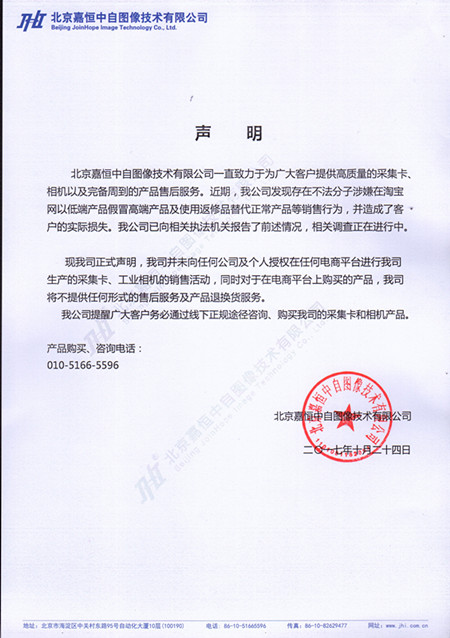 Beijing JoinHope Image Technology Co., Ltd.
October 24, 2017