Germany Dusseldorf International Hospital and Medical Equipment Exhibition (MEDICA) is the world's most famous comprehensive medical exhibition. It is recognized as the world's largest hospital and medical equipment exhibition with its irreplaceable scale and influence.The exhibition covers a wide range of products in the medical industry sector. In 2019, there were more than 5,000 exhibitors from 66 countries and regions. At the same time, the German Medical Manufacturing Component Raw Material Exhibition (COMPAMED), which gathered at the same time, gathered nearly 1,000 exhibitors from 40 countries. This year, the exhibition attracted more than 120,000 professional trade visitors from 155 countries around the world, mostly professionals and buyers from the hospital and medical device industry from all over the world, 80% of whom came from countries and regions outside Germany. Records of previous exhibitors and visitors.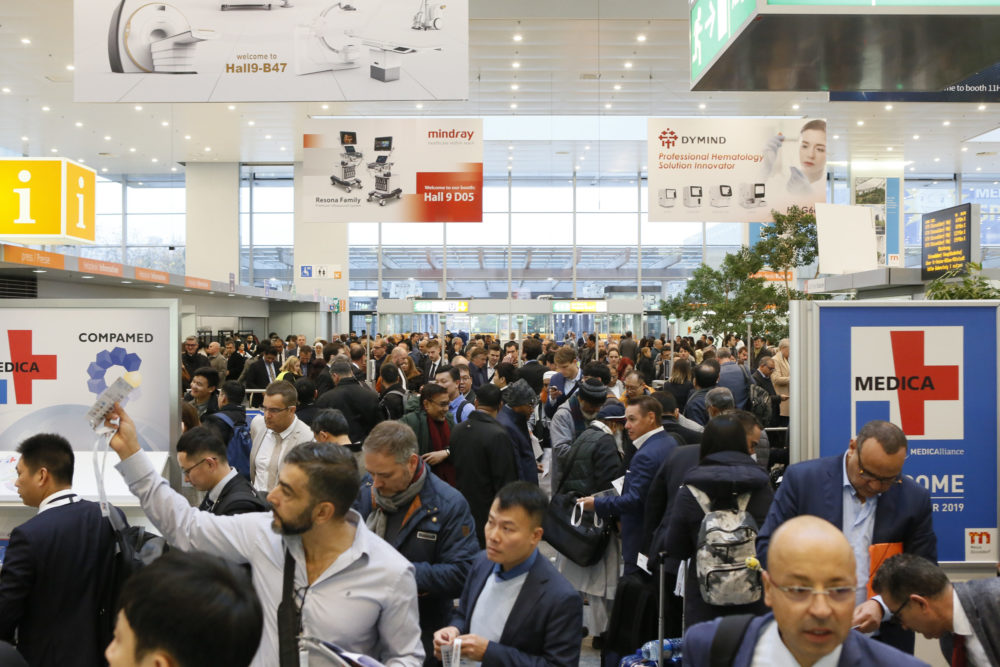 As a member of China's intelligent and intelligent manufacturers, Join Hope Image participated in this exhibition to let the world know Chinese products and witness Join Hope's Intelligent Manufacturing! The company's main product, the endoscopic camera system, has attracted observation and consultation from manufacturers and audiences from all over the world with its outstanding product performance.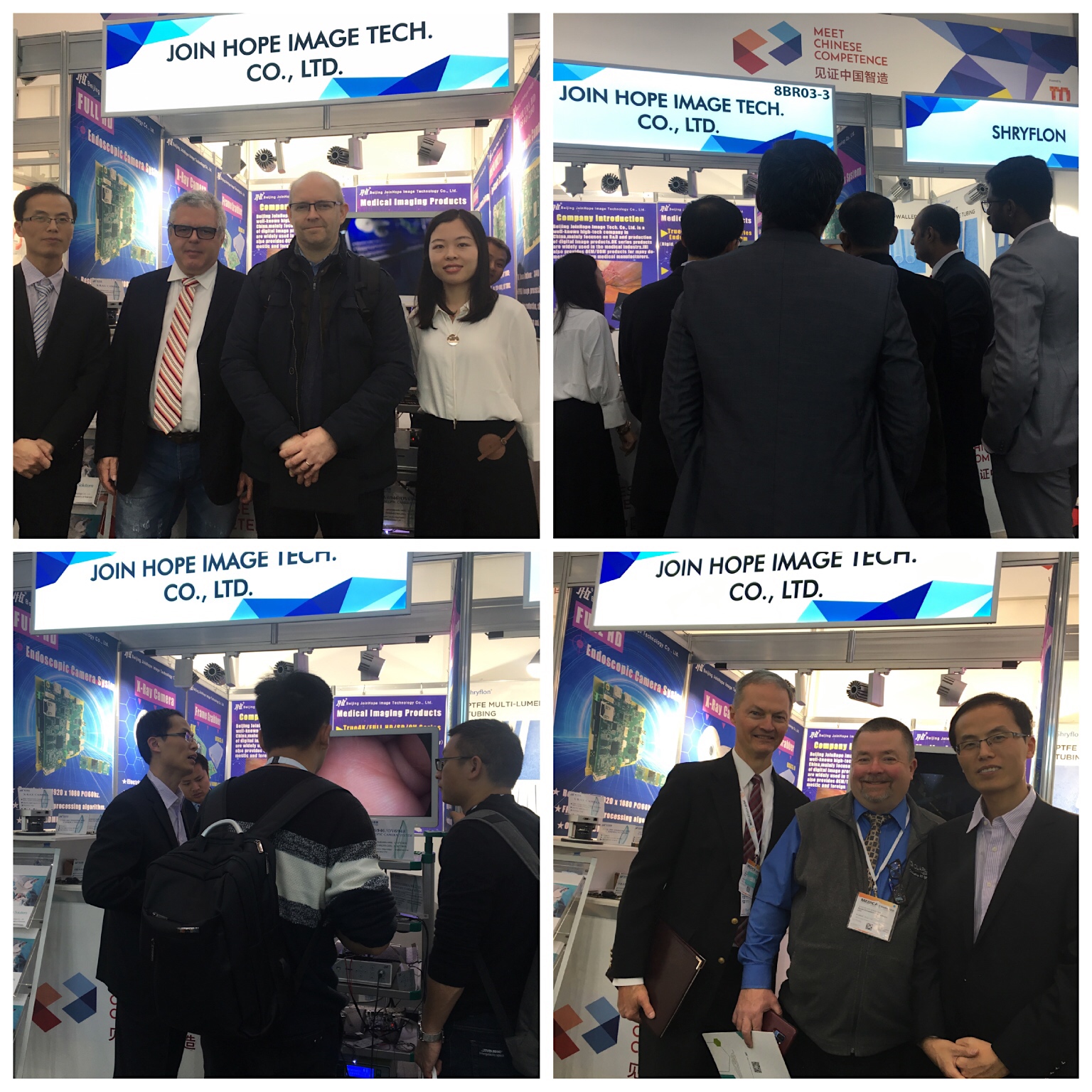 At this exhibition, the products on display include camera systems and other image modules for rigid tube mirrors and tube mirrors:
4K endoscopic camera system

Full HD endoscopic camera system

OV646 / OV6948 endoscopic camera system

OH01A / OV9734 / OV2740 endoscopic camera system

X-RAY camera and workstation frame grabber
Among them, 4K , Full HD, OV system has been recognized by the audience for its excellent picture quality and various functions. Here, we are very
grateful for your recognition and support of JoinHope Image's products. At the same time, we will seriously respond to the needs and questions raised by
each customer. Through this exhibition, we met friends and partners from all over the world, learned about the industry's fashion trends and technology
orientation, and made more preparations for JoinHope Image to gradually become global and diversified!